Silencer Shop Select is a new series of products from the minds here at Silencer Shop. We have spent years testing both suppressors and host guns and debating among ourselves as to which platform is the best or which suppressor runs better. Until now, that real world testing has gone largely unnoticed. Silencer Shop Select will change that. We are reaching out to the top firearm manufacturers for limited runs of their best products. We are then approaching the silencer manufactures who make the finest silencer for that system and pairing the two together. These are systems that we would want to own and we know that you will too!
To kick off the program, we reached out to Brethren Armament. Brethren Armament has been demoing their full auto MP-5 with us for a few years now. We have put 10's of thousands of rounds through their guns in the course of a couple days and never had an issue. The Brothers McIntosh were our first choice – no contest – to get this program off of the ground.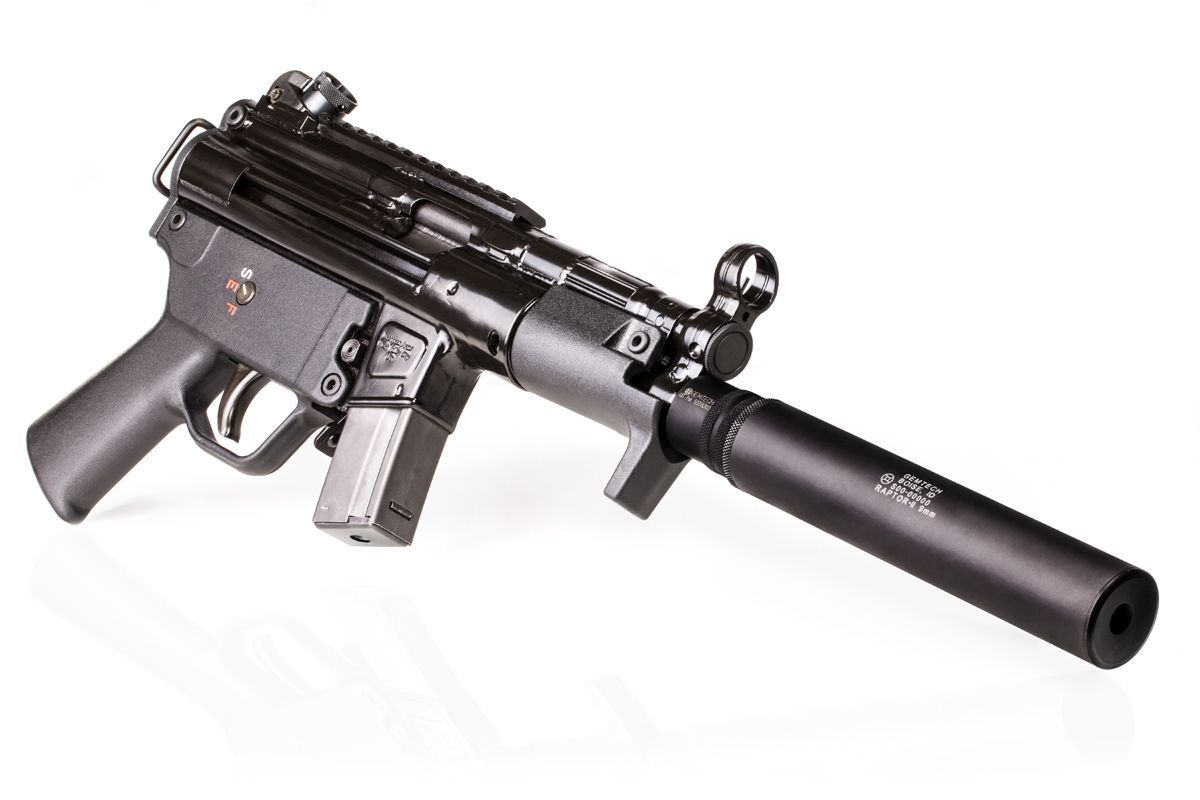 The silencer selection was just as easy. Gemtech has been the most respected silencer manufacturer over the past 20 years and they build the best silencer specifically designed for use on the MP5 platform. The Raptor-II has been around longer than some silencer companies and is the culmination of decades of R&D, factory testing and real world use. With all of the other 9mm silencers on the market, the Raptor-II has always stood out to us as the pinnacle for suppressing the MP-5.
Brethren Armament MP-5K Pistol
http://ss1.us/a/d1ot2QJC
•5.8" 9mm barrel with 3-lug attachment, 1/2 x 28 threads and thread protector
•Full auto bolt group
•Sear compatible
•Paddle magazine release
•MP5K integrated hand stop forearm
•Two US made magazines in 15 and 30 round capacity (STATE CAPACITY RESTRICTIONS STILL APPLY)
•SEF Navy style trigger group (semi auto)
•Matte Black or Kryptek Highlander Cerakote finish
•Welded top Picatinny rail
Gemtech Raptor-II
http://ss1.us/a/d1ot2QJC
•Integrated HK 3-lug Quick Mount
•Full auto rated
•Length 8.2"
•Diameter: 1.37"
•Weight: 8.5oz
•Material: 7075 Aluminum
•Matte Black or Krypetk Highlander Cerakote Finish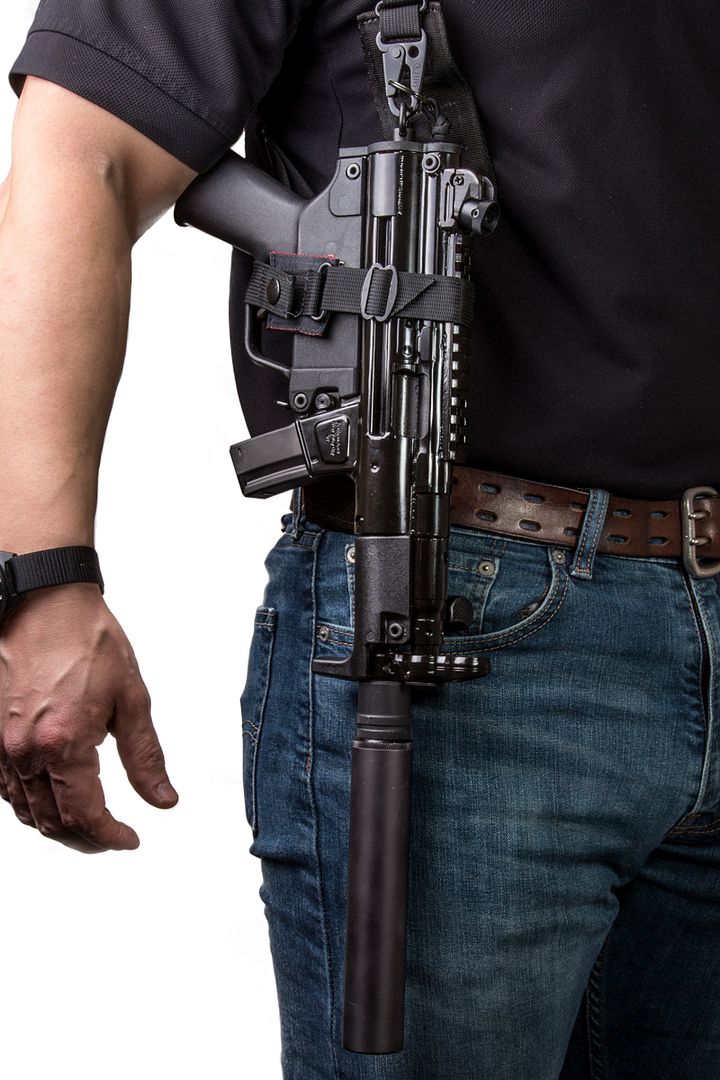 The MP-5 comes as a semi-auto pistol to save you the hastle of dealing with 2 tax stamps up front. If you had your heart set on an SBR however, check out our "How to" video in the video tab to see how easy it is to eFile a Form 1 with your trust. There are hundreds of solutions for buttstocks for the MP-5 platform and they are very easy to install. If you want to save the $200, there are some really innovative arm braces available for the MP-5 as well.
Included in this Select Package
•Zero Halliburton Polycarbonate Case with form fit foam inserts
•Nylon PDW Harness
•1-Year Membership to the American Suppressor Association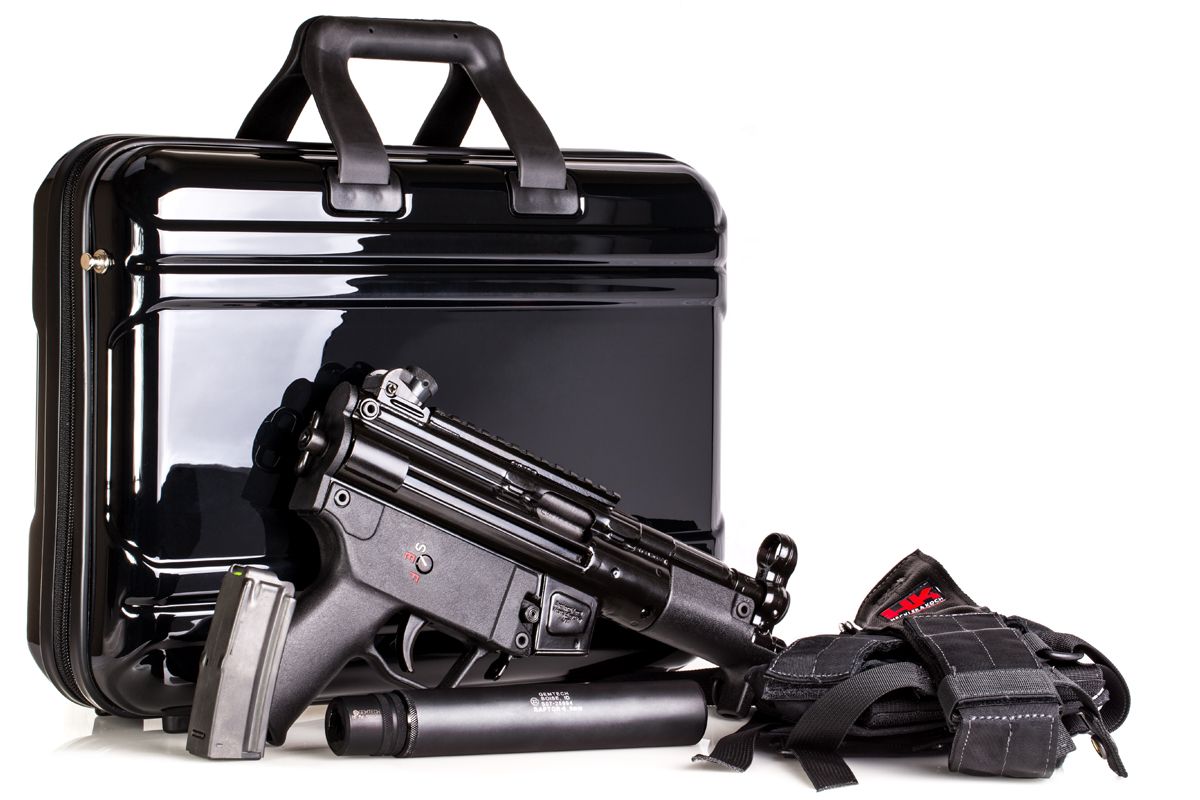 Click here to buy!