Stamps came back. Wasted no time going out to OKSS to break em in.
First gun is a PWS MK212 12.75in .308 SBR w/SureFire Socom 7.62 mini on it.
I put KAC BUIS on it. I've found I really like these and their adjustability.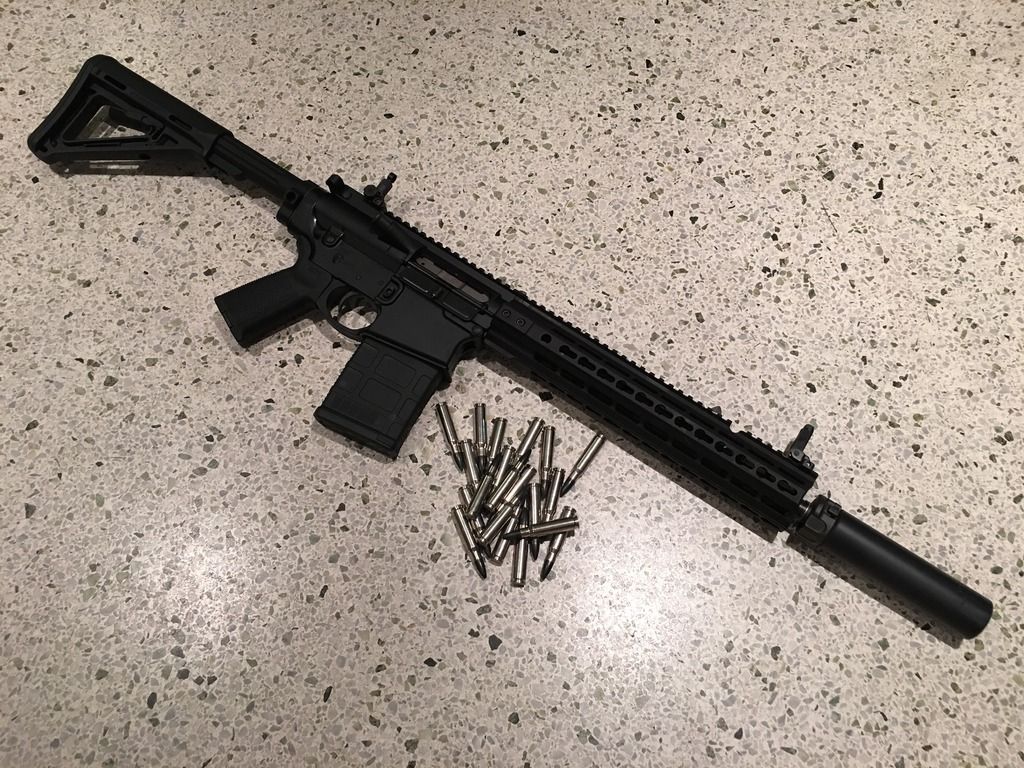 First target at fifty yards the windage was just about on but it shot low. Used front sight and moved blade down. But I moved it too much. So 3/4 turn back up and it was then dead on. These were all 150gr surplus FMJs and some new Perfecta 147gr FMJs I got from Walmart.
12 inch Shoot-N-C with a 3 inch center.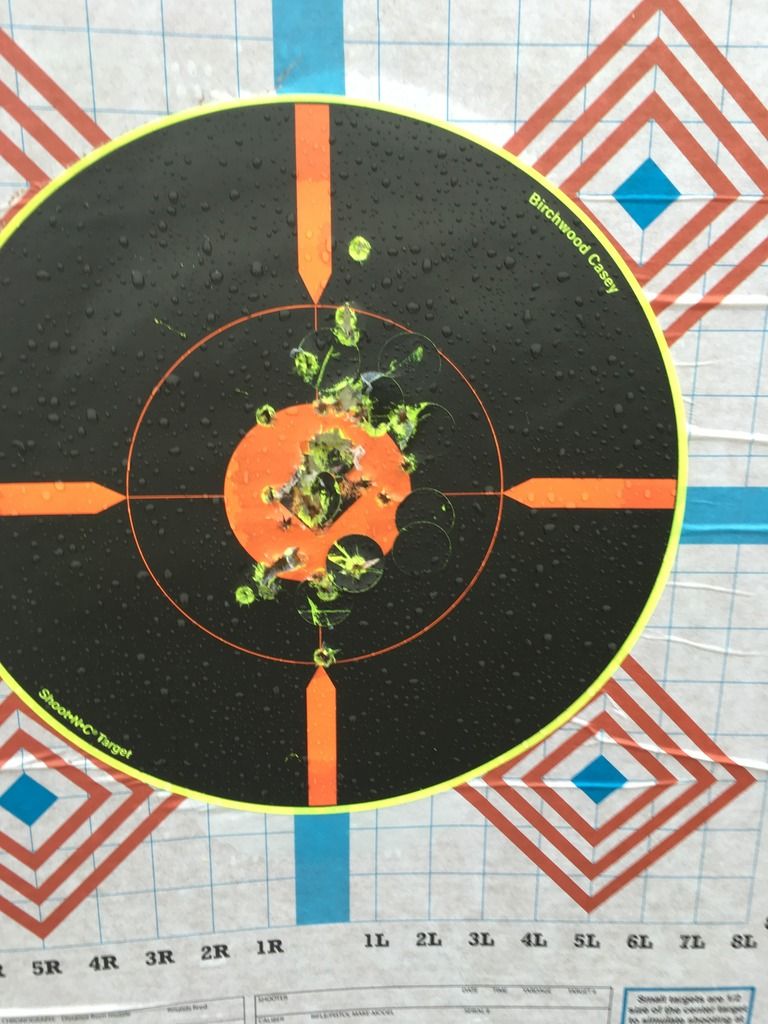 After about 230rnds of various ammo I shot this last ten round group.
10 rounds Federal Gold Medal Match 175gr Sierra Match Kings at 100yds.
That is an 8 inch Shoot-N-C with a 4 inch center pasted on top of a 12 inch one.
In pouring rain.....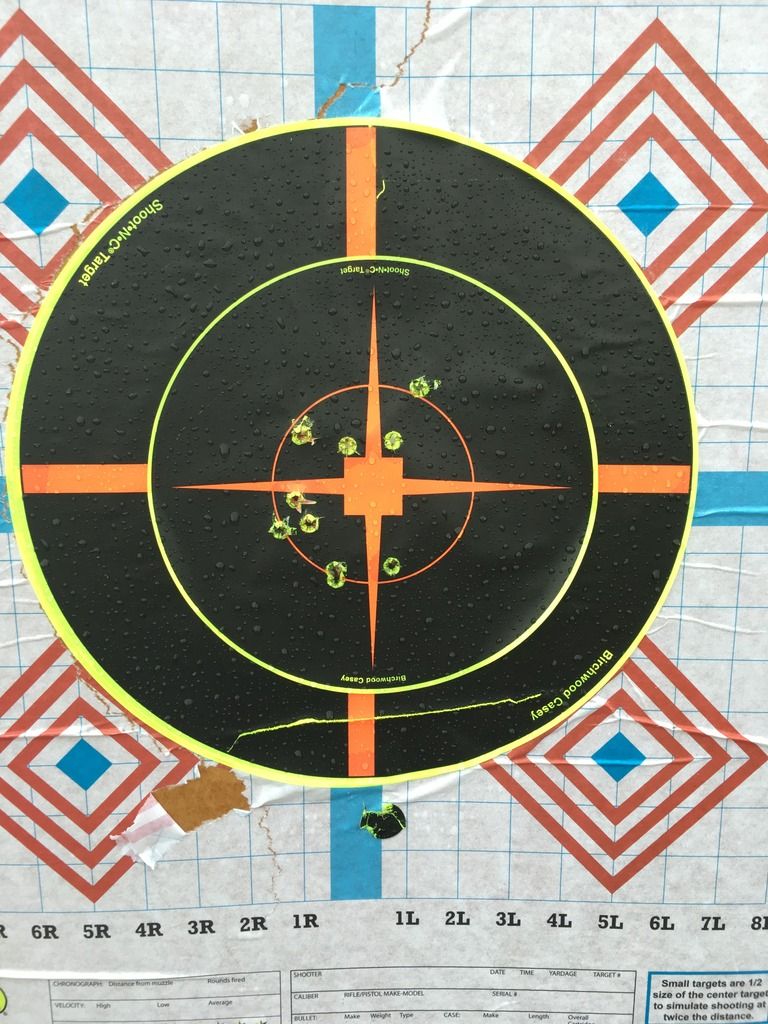 That's 10 for 10 inside a 4 inch center. It broke the line it would score.
Outstanding accuracy from a 12.75in .308!
This is what it looked like most of the day for us. You can see my first two targets on the right at the 50yd mark.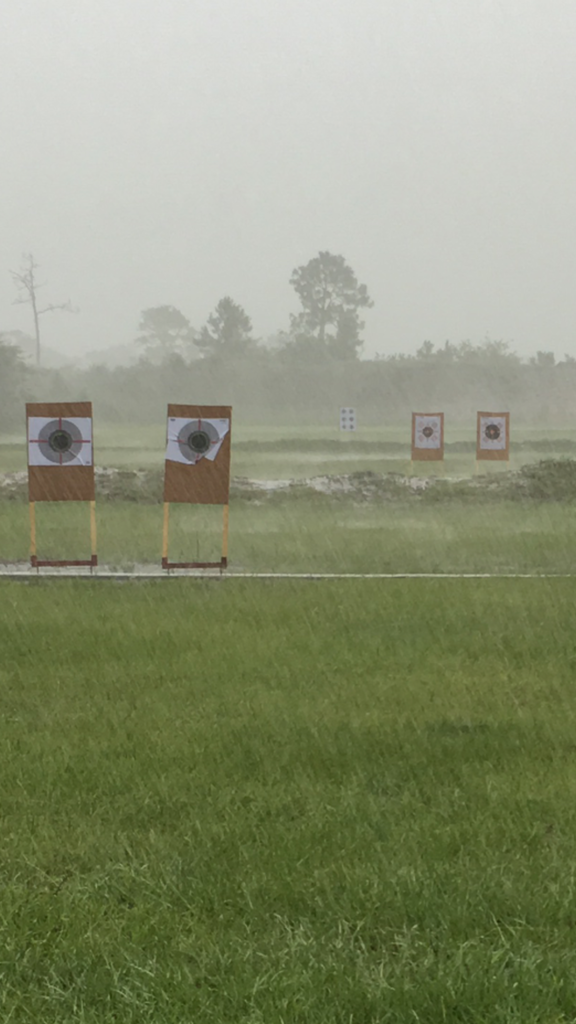 I got soaked, guns got soaked, EVERYTHING got soaked. But I drove more than an hour to shoot and that's a what imma gonna do. Rain did chase everyone else away so we could shoot a few rounds and then get RSO to go cold and check targets whenever we wanted to.
So after a change of clothes from the soak I made some videos.
Ten rounds of the Gold Medal Match ammo regular speed
And ten more in slo mo
[email protected]
Other gun is a Colt LE6943 11.5 5.56 w/AAC mini on it. I took the Aimpoint Comp M3 w/2moa dot off my KAC and put it on this gun. Only just a slight tweak and it was shooting on.
Target off hand at 100yds. This is what I was shooting at in videos below. 8 inch Shoot-N-C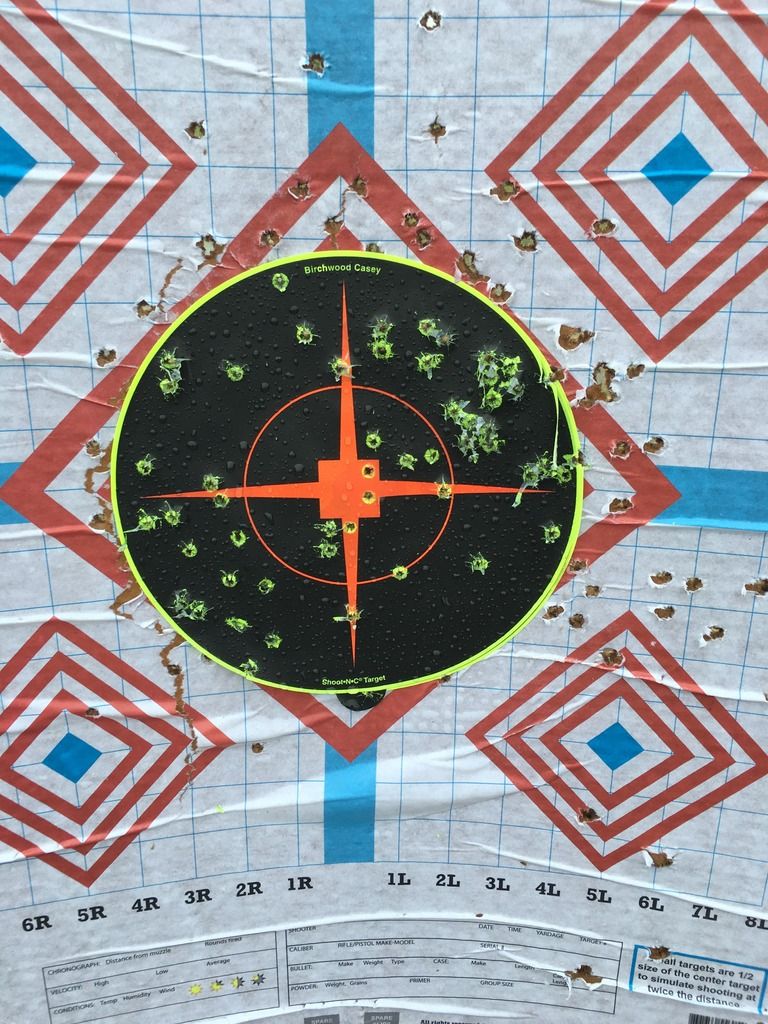 Video. Ten rounds of Federal XM855 62gr green tips
And then again same rounds, ten more filmed at
[email protected]
All together I shot about 240rnds from the PWS and about 300rnds thru the Colt.
ZERO MFs. Nothing, nada. Can on, can off, different ammo, mags mixed with different 5.56 the Colt ran thru em perfectly. Mags loaded with 4 different kinds of .308 and the PWS again ran perfect.
If you listen to the regular speed videos you can 'hear' that the .308 is actually a tad quieter than the 5.56. All in all I had a great day swimming in the rain shooting my new guns. :grin