I think anyone who carries concealed should participate in IDPA matches (International Defensive Pistol Association)
www.idpa.com
. They're fun and give you an opportunity to do some things that most square ranges won't allow, such as drawing from concealment, shooting on the move, etc. Me, my son Randy, Rvrctyrngr, and some others shot an IDPA match today in Jacksonville at Gateway Rifle & Pistol Club and I thought I'd share some pics we took.
In this stage I play the part of a pizza delivery guy getting robbed; at the buzzer I turn, draw and grab the target behind me to use as a human shield, all while backing away toward cover and engaging two BGs...I decided to go old school today and shoot my S&W M66...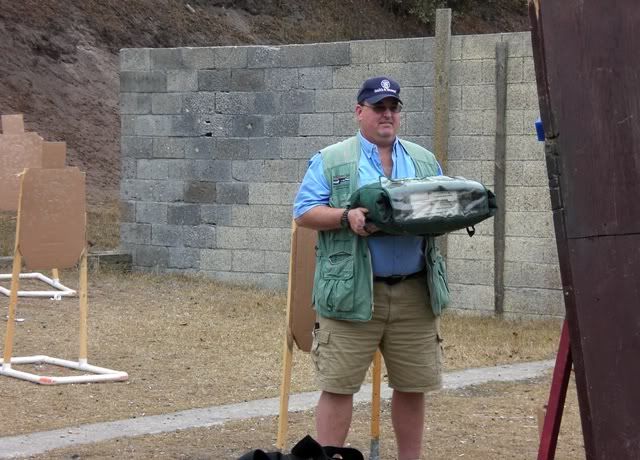 After reaching cover I engage three more BGs without hitting the no-shoot target...