Looks good...you're smart to replace the pistol grip with a full stock.
OK, my turn...
Here's my primary HD shotgun, a Remington 870 Express with a SureFire forend, Speedfeed reduced-length stock, Sidesaddle and a factory 18" IC fixed choke barrel with Trijicon rifle sights. I skipped the magazine extension on this one because the forend makes it nose-heavy enough; I figure 4 rounds of reduced-recoil 00 buckshot ought to give me enough time to either reload or grab another gun.
This is my zombie-killer, another Remington 870 Express with a CAA collapsible M4-style stock, Sidesaddle, factory magazine extension, an EGW picatinny rail and a Burris FastFire reflex sight.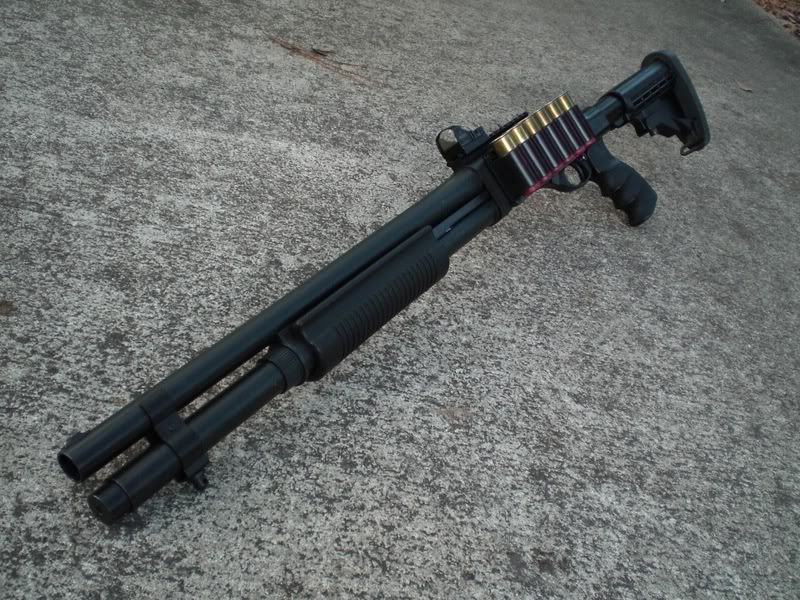 This is my 'go to war' shotgun...a Remington 870 Special Purpose with a 20" Rem-Choke barrel, Sidesaddle, Speedfeed stock and Wilson/SGT Trak-Lock tritium sights and magazine extension.