Discussion Starter
·
#1
·
here is my new-to-me CZ 75b pistol that I baught off of a buddy. This thing is an absolute pleasure to shoot and is a tac driver as is. but, I can't leave well enough alone. So, i will "blog" my upgrades here. Sort of a way to keep track of what I have done to this thing.
List of intended upgrades:
+lighter weight Main/Hammer Spring
+Competition Hammer
+SA conversion
+Lighter fireing pin Spring
+Extended Fireing Pin
+FPB delete
+Lighter Recoil Spring
+Magazine Safety delete
+Target Sights (black Rear/FO front)
+Better Grips
+Extended Mag Well
+Cosmedics (it's gotta look good)
+Polished Internals
Stock pics: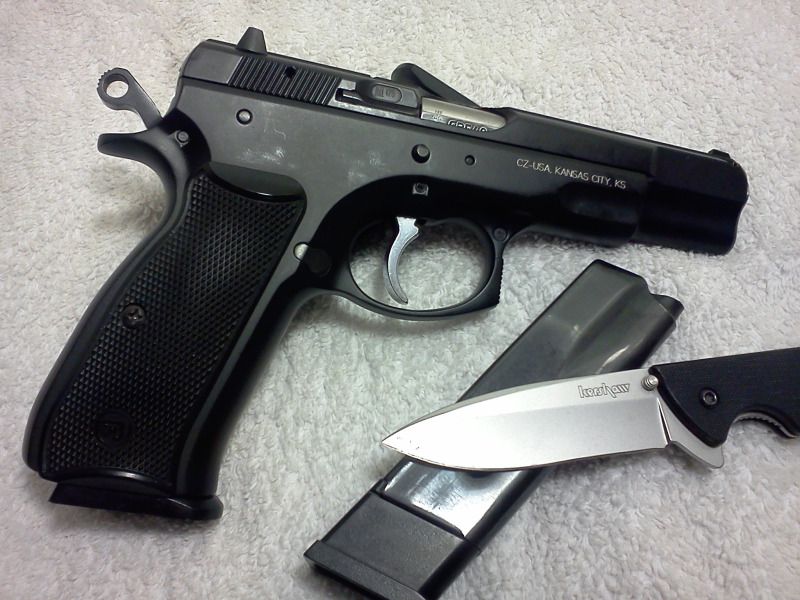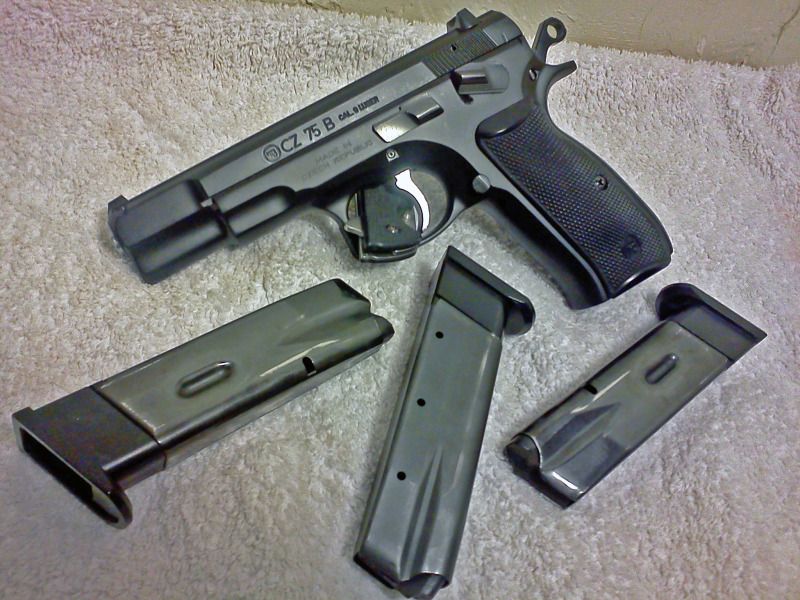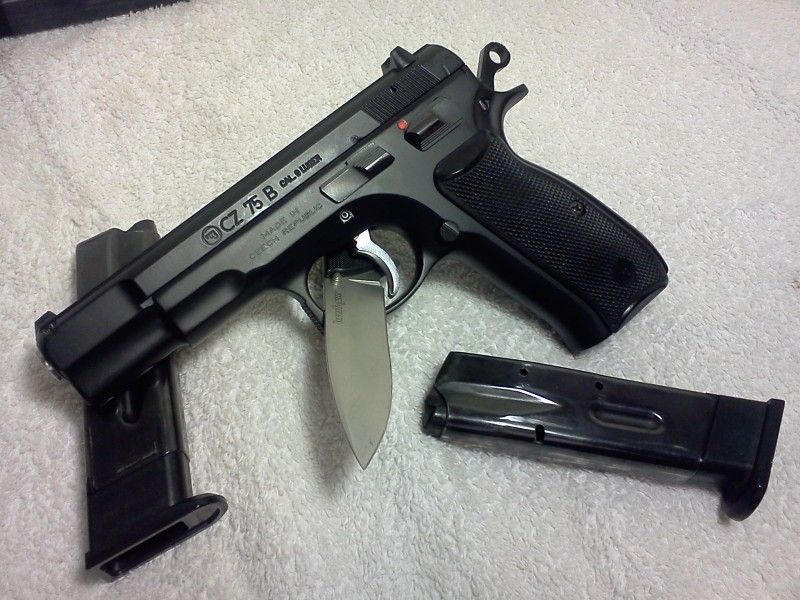 Any suggestions/comments are welcomed.